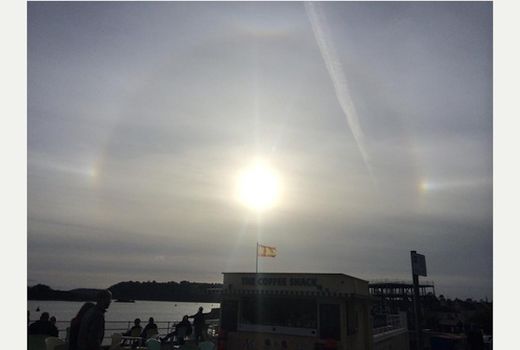 A rare atmospheric phenomenon was spotted over Plymouth today - and it made it look like the sun had multiplied.
The so-called 'sun dog' was photographed by Hannah Weymouth and her five-year-old son on the Hoe.
The effect, which creates two phantom suns connected by a halo-style ring, is created by light interacting with ice crystals in the air.
Hannah, from Mount Gould, said a mystery man pulled up in the car and told her and her son to look skywards as they were walking around the Hoe.
"A bit puzzled at first we looked and he told us all about the sun dog," she said.
"The view was breathtaking and me and my son managed to capture the moment before the rainbow disappeared either side of the sun.