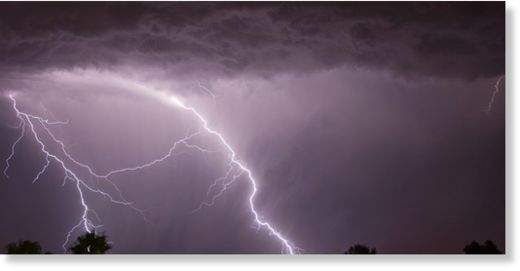 Altogether 41 persons lost their lives due to lightning strike in various parts of Maharashtra during the last fortnight, an official said.
Almost half the deaths were reported in drought-affected Marathwada region where lightning claimed 19 lives, the official added.
"Altogether 19 persons died due to lightning strike in Marathwada region in the last fortnight," Aurangabad Divisional Commissioner Umakant Dangat told PTI over phone.
The district wise death figures include: Nashik -4, Aurangabad- 4, Ahmednagar- 5, Jalna - 3, Parbhani - 7, Osmanabad- 3, Latur - 2, Nanded - 4, Yavatmal - 3, Wardha - 1 and Nagpur 2.
Environmentalist Atul Deulgaonkar said the number of deaths in the state due to lighting in last five years would be around 1000.
The meteorology department is not interested in taking appropriate measures, he alleged.
Source: Press Trust of India