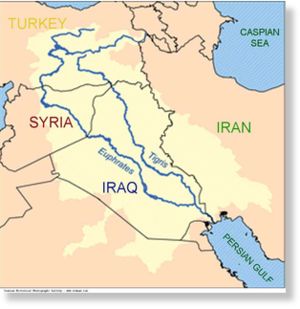 Four Russian Navy warships have fired a total of 26 missiles at the position of the terrorist group Islamic State in Syria, Russia's Defense Minister Sergey Shoigu announced.
The missiles were fired from the Caspian Sea.
The missile attacks came from Russia's fleet in the Caspian Sea,
near the northern coast of Iran. The precision weapons hit all intended targets
. The attacks apparently
required cooperation from Iran and Iraq
, as the missiles had to travel through their airspace to reach Syria.
Earlier, Russian warships played a key part in deploying the Russian warplanes to Syria, delivering equipment and supplies to an air base near Latakia and the Navy's old base in Tartus.
Russia has spent a week delivering airstrikes at terrorist forces in Syria, conducting over 120 combat sorties. Now the Navy is joining Russia's Air Force in the operation.
UPDATE:
"Four missile ships launched 26 cruise missiles at 11 targets. According to objective control data, all the targets were destroyed. No civilian objects sustained damage,"
Shoigu said.
The Kalibr-N missiles flew
some 1,500 km
before reaching their targets, proving their efficiency.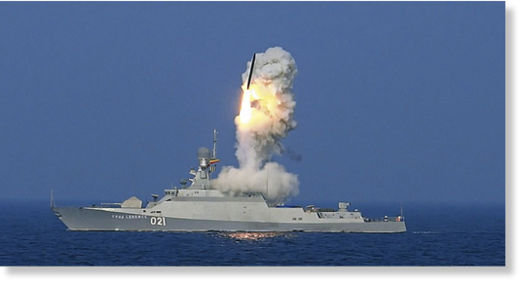 Continuing improvement and upgrades of the
Kalibr
family include a new launcher. Imaginative Russian missile designers have put a launcher with four
Kalibr
missiles into a standard shipping container of the type that cross oceans by the hundreds of thousands on standard commercial vessels every day.
Available pictures show two classes of
Kalibr
missiles in shipping containers - the "export" (shorter) version and also the longer missiles with greater, "non-export" range.
In effect, this means that any vessel carrying standard shipping containers that approaches a "country of interest" of the Kremlin could be carrying long-range cruise missiles capable of sinking ships or striking targets on land. Similarly, any part of the Russian coastline that appears unprotected can, all of a sudden, feature anti-ship missiles brought by inconspicuous trucks in inconspicuous shipping containers.
Overall,
the Russian Northern, Baltic, Black Sea and Caspian Fleets can target wide swathes of European and Middle Eastern territory with these conventional missiles.
Russian warships attack ISIS positions in Syria from Caspian Sea:
"[Last] night the ship strike group of the Russian Navy, consisting of the
Dagestan
missile ship, the small-sized missile ships
Grad Sviyazhsk
,
Uglich
and
Veliky Ustyug
launched cruise missiles against ISIS infrastructural facilities in Syria from the assigned district of the Caspian Sea," the ministry said in a comment under the video.
According to the ministry, the Russian military attack was conducted "by high-precision ship missile systems Kalibr NK, the cruise missiles of which engaged all the assigned targets successfully and with high accuracy."
On September 30, Russia launched its military operation against Islamic State at the request of the Syrian government. Since the start of the operation the Russian military have destroyed at least 112 objects, including commanding pints, ammunition depots and armored vehicles belonging to jihadists.