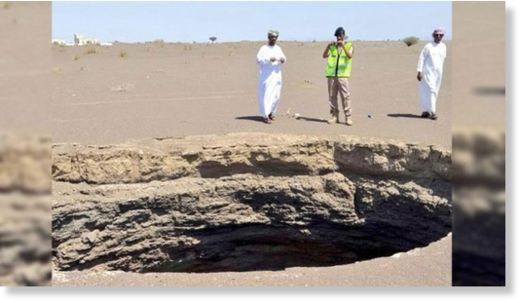 A sinkhole which appeared in the Hafeet wiliyat in Buraima has been fenced off for safety, police officials in Hafeet station said.
"The sinkhole, which is 8m wide and around 10m deep, appeared on last Thursday. That day itself, we have fenced it off for safety. It is deep and dangerous so we have cordoned off the area," a police official told
Times of Oman.
It is being reported that the sink hole is expanding.