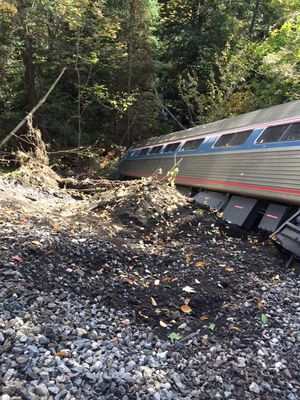 A southbound Amtrak passenger train has derailed in Northfield, Vermont, Amtrak confirmed on Monday morning.
Police and emergency crews are responding to the scene.
Spokesperson Lt. Dana Huoppi of the Montpelier Fire Department said they had reports of four people being injured so far. There have been no reported deaths, according to Huoppi, as cited by NBC.
The train was the
Vermonter
, which runs between St. Albans, Vermont and Washington, D.C. daily. It is the only Amtrak service that runs on the track, according to NBC.
The train is popular this time of the year with tourists who go to watch foliage in the state. CNN says there were 98 people on board.
Amtrak reported that the train struck rocks on the track near the town of Roxbury around 10:30 a.m. ET.