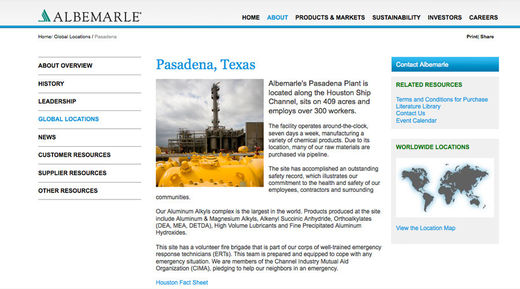 At least four people have been injured in an explosion at a plant in Pasadena, Texas, according to local police.
The site belongs to Albemarle Corporation. According to the company's website, the plant manufactures
"a variety of chemical products"
and
"many of our raw materials are purchased via pipeline."
It is located along the Houston Ship Channel.
At least one of the injured workers, a 42-year-old male, has been taken out by life flight with chemical burns to his face and chest, KTRK reported.
The plant employs over 300 workers and operates seven days a week.
There is no threat of chemicals being released into the community, Pasadena police told KPRC. The fire has been contained in the plant site.