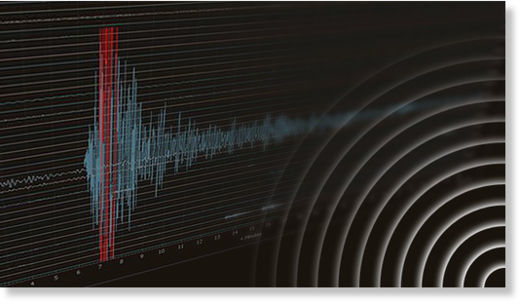 Update 1: RSN has downgraded the magnitude of the quake to 4.6 on the Richter scale, and has also updated the epicenter as being 14 km east of Quepos. Strong shaking was reported in the San Jose metro area and Central Valley, Quepos, Cartago, Aserri, Manuel Antonio, and Grecia.
Original breaking report follows.
October 1st, 2015 (ICR News) An earthquake that is initially being reported by Costa Rica's National Seismology Network (RSN) as measuring 5.1-magnitude on the Richter scale has struck 6 kilometers west of Quepos, on Costa Rica's central Pacific coast.
The quake, which struck at 11:51 a.m. on Thursday, caused significant shaking in some areas of the San Jose metro area and the central Pacific coast, according to reports being received by ICR News.