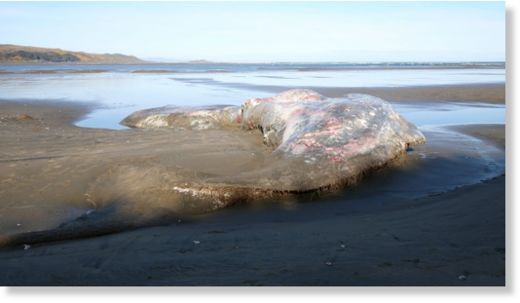 Local iwi have issued a rahui or ban on people going near a dead whale that has washed up on Oreti Beach in Southland.
The 15-metre sperm whale washed up at the southern end of Oreti Beach last week after floating at sea for some time.
Ngai Tahu kaumatua Michael Skerrett said local iwi had been advised to stay away from the whale as it was decomposing and people should avoid touching the carcass, or the water pooling around it, as this could cause infection or sickness.
DOC was first notified about the dead whale floating in Foveaux Strait close to Oreti Beach about two weeks ago.
The whale had decomposed considerably and was missing its jawbone.
The jawbone and teeth were prized for their use as carving material, Skerrett said.
The whale had been floating for some time in the water and the jaw had been lost to the sea and not taken, he said.
Source: The Southland Times