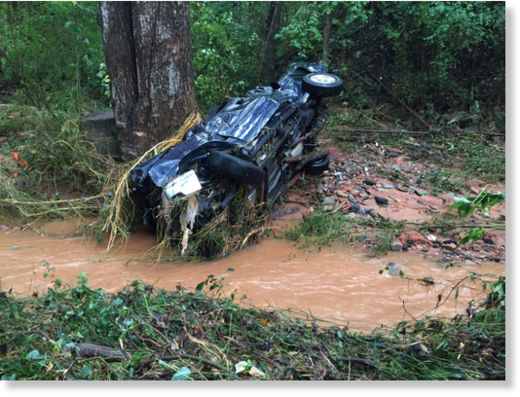 Officials in South Carolina say one person has died in street flooding in Spartanburg as the East Coast braces for drenching storms.
Spartanburg County Coroner Rusty Clevenger tells local news outlets the death occurred early Thursday when several cars were submerged in flash floods.
The victim's name hasn't been released.
CBS Affiliate WSPA reports
that one man was rescued Thursday morning after his vehicle was swept off the road where a culvert had washed out. Doug Bryson with Spartanburg County Emergency Management said the man, who'd managed to cling to a tree, was taken to a hospital for treatment.
There was no immediate word on his condition.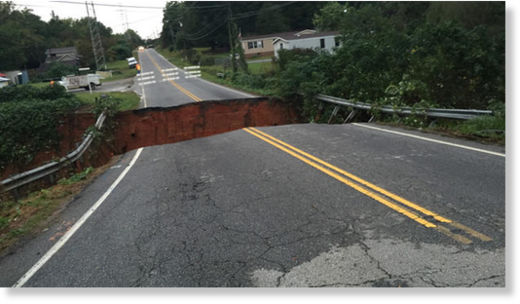 Thursday's flooding and street closures were centered in Spartanburg County, including part of Interstate 95 Business just north of Spartanburg.
Governors up and down the East Coast are warning residents to prepare for drenching storms that could cause power outages and close more roads in a region already walloped by rain.
Recent downpours have forced people from their homes and closed schools, and forecasters are calling for several more inches of rain in coming days, regardless of what happens with Hurricane Joaquin, which is spinning off the coast.
The U.S. National Hurricane Center says depending on its path, Joaquin could intensify the storms' damage. Forecasters say Joaquin will batter the central Bahamas with wind and rain through Thursday night, bringing a significant storm surge and dangerous surf.
At 11:00 a.m. ET Thursday, Joaquin was about 80 miles south-southeast of San Salvador, Bahamas. The Category 3 storm has maximum sustained winds of 125 mph and is moving southwest at 6 mph.
Joaquin, already considered a major hurricane,
is expected to strengthen over the next day or two
. Forecasters say some fluctuations in intensity are possible Friday.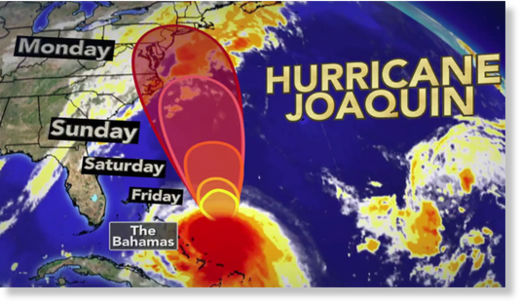 A hurricane warning is currently in effect for the central, northwestern and parts of southeastern Bahamas. A hurricane watch is in effect for Bimini and Andros Island.
New York Gov. Andrew Cuomo was among the officials urging residents to take precautions, saying: "Our state has seen the damage that extreme weather can cause time and time again."