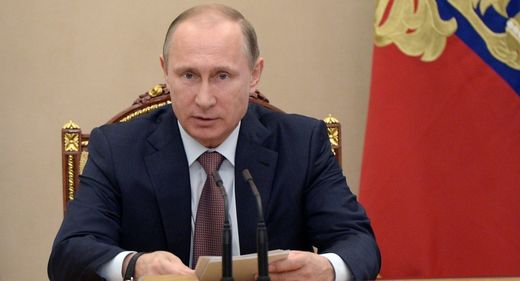 Media reports about civilians in Syria allegedly being killed by Russian airstrikes appeared before Russian aircraft even left the ground, President Vladimir Putin said Thursday.
"As for any information in the media on civilians suffering [from Russian airstrikes], we were ready for such information attacks. I draw your attention to the fact that the first reports on civilian casualties emerged before our planes even left the ground,"
Putin said at a meeting of the Russian Council for Civil Society and Human Rights.
Russia launched an aerial campaign on Wednesday, at the request of Syrian President Bashar Assad, targeting eight IS military hardware, arms and fuel depots. Almost immediately, Western media outlets carried reports of civilian casualties.
The Russian Defense Ministry has confirmed that it has already carried out some 20 combat missions in Syria since the campaign started, striking at least eight ISIL targets.