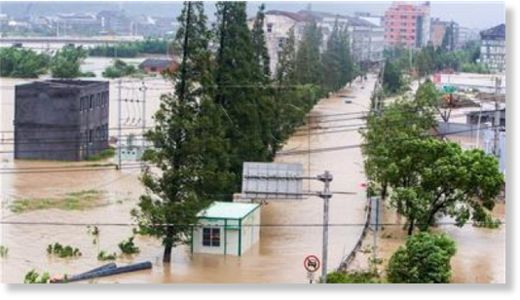 Typhoon Dujuan wreaked havoc coupled with astronomical tide in the coastal city of Putian, southeast China's Fujian Province, after making landfall on Tuesday morning.
Many embankments collapsed and sea water flooded the nearby fishermen houses.
Local authority and border police station deployed over 30 staff members to evacuate residents and bring them to safety.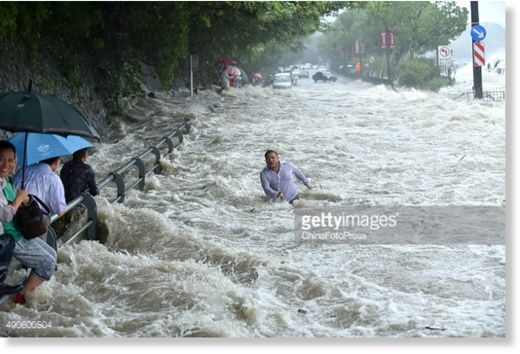 Meanwhile, another 3-km-long embankment was damaged by the typhoon. Over 500 armed police, border police and local residents built a temporary seawall with sand bags to prevent the flood water from crossing the shore line.
About 294,000 households suffered temporary power cuts. However, the lines were repaired soon and power supply was restored in all the affected households as of Wednesday.