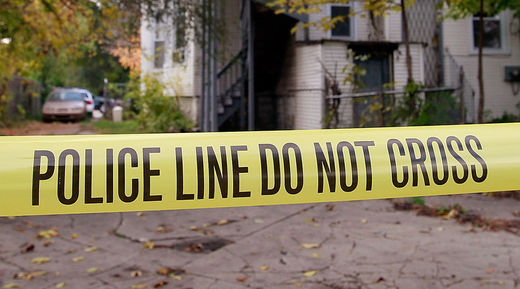 Fourteen people were shot in Chicago over just 15 hours, as the week got off to a bloody start. The latest burst of violence follows two straight weekends where more than 50 people were shot. Chicago Mayor Emanuel said he was angry and "enough is enough."
Six people were killed and at least eight others injured in the 15-hour span between Monday night and Tuesday morning.
The first of the shootings occurred Monday evening, when a family on its way back from an outing was gunned down in New City's Back of the Yards neighborhood on Chicago's South Side. A pregnant mother and grandmother were left dead, as were three others. An 11-month-old boy was wounded, police said, according to the
Chicago Tribune
.
"You have an innocent family coming home from a family outing. Somebody opens fire on two women, a child and two men," Chicago Deputy Police Chief Eugene Roy told the media,
according
to the
Huffington Post
. "In a second, two generations of that child's family were wiped out."
The second multiple-victim shooting took place five hours later, when two men and the mother of a 4-year-old were killed and two other people were wounded near a playground in the Full Park neighborhood on the South Side, according to police.
Mayor Rahm Emanuel addressed the Back of the Yards shooting, saying he was angry and that "enough is enough."
"Wherever you live, you should be able to get out of your car and go to your home," Emanuel told reporters,
according
to the
Chicago Tribune
.
"I'm gonna try to control my anger," Emanuel said. "We have way too many guns on the streets of the city of Chicago, with too little values, and the penalties that don't match the values of the city of Chicago."
Emanuel continues to call for tougher penalties for crimes involving guns and expressed a desire to make all Chicago neighborhoods equally safe.
"You can say this happened in the neighborhood of the Back of the Yards, but everybody (who) woke up this morning, or heard it last night, felt a pain of anguish, and it's time that our criminal justice system and the laws as it relates to access to guns and the penalties for using 'em reflect the values of the people of the city of Chicago," Emanuel said.
The shootings on Monday and Tuesday follow two straight weekends where more than 50 people were shot. In August, more than 40 were shot on four consecutive weekends. The
Chicago Tribune
reported that this year, at least 2,300 people have been shot in the city -
about 400 more than during the same period last year
- with homicides up 21 percent, according to an analysis of Chicago police data.
Chicago Police Superintendent Garry McCarthy blamed the criminal justice system in Illinois for not being designed to reduce gun violence in Chicago.
"Our intelligence has it that we're putting our officers in the right places, at the right times, doing the right things, which is why we've got that huge increase in gun arrests," he said. "That's what we can do to control our cog in the wheel of this system."
McCarthy acknowledged that he and the department can do better with its own strategies to combat violence.