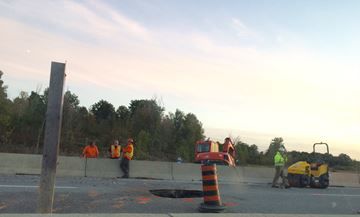 A large sinkhole formed close to where construction is being completed on Highway 401 Friday evening, closing the highway just east of Joyceville Road.
Traffic is currently being allowed to pass on the left hand shoulder as crews work to repair the problem.
Cars and trucks were backed up for five kilometres, with an estimated one hour delay at one point. The lanes were closed for over eight hours while the hole was filled.