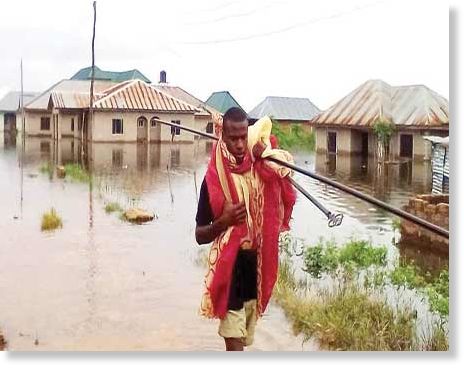 No fewer than 3000 houses and farmlands have submerged in Makurdi and other riverine communities in Benue State following the overflow of the River Benue.
The flood has displaced scores of persons in the agrarian communities, just as it has damaged property worth millions of naira, including cars and food items.
Water from the River Benue has run over the coast and has completely covered the houses saturated in the area.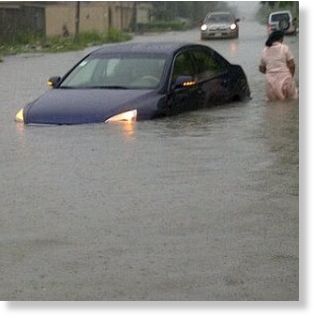 The Justice, Development and Peace Commission (JDPC), of the Catholic Diocese, took a tour of the affected communities yesterday to assess the level of damage and proffer solutions towards bringing succor to the displaced victims of the flood.
The state coordinator of the commission, Rev. Fr. John Attah explained that the visit to the flooded areas was to ascertain the level of damage and evolve emergency measures. He said the commission has organised a four-day workshop on emergency preparedness and response to sensitise Civil Society Organizations (CSOs) to develop plan for execution of humanitarian intervention.
However,
LEADERSHIP
Friday witnessed scores of residents packing their belongings out of the submerged houses situated at varied communities located along Makurdi-Gboko road. It was gathered that the water increase everyday.
Mr. Asan Paul, 50, was met at Kucha Utebe with his wife and children evacuating their property out of their submerged house. He said "we are packing our damaged belongings out of the rooms because the water overflew from the River Benue before it submerged this house last night when we were deeply sleeping."