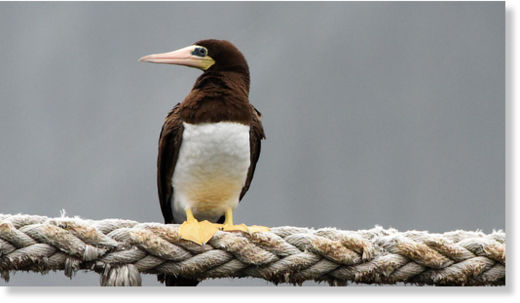 Two birds normally found in the Caribbean and parts south are visiting Baltimore's harbor.
Two brown boobies, an adult and a "subadult" about a year old, have been seen around Baltimore's harbor this month.
Phil Davis of the Maryland Ornithological Society said in a phone interview Tuesday that he has seen and photographed the seabirds. He says a water taxi operator spotted the birds recently and emailed the Audubon Society, and the message was posted on the Ornithological Society's email list.
Davis says the birds sometimes travel the Gulf Stream and end up farther north. He adds that the breed was last seen in Maryland in 2009 on Assateague Island.
As it gets colder, Davis says, the birds will realize they're in the wrong place and head south.