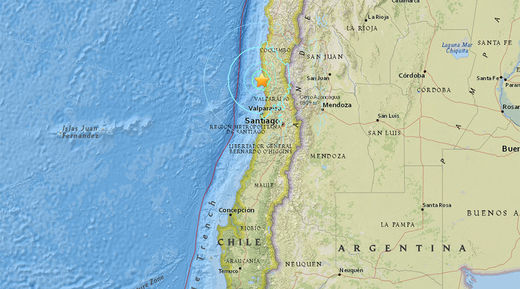 A 6.5 magnitude quake hit an area near Santiago, Chile on Monday, according to the US Geological Survey (USGS). The tremor reportedly shook buildings in the capital.
The earthquake occurred some 130 miles (210 kilometers) to the northwest of Santiago, USGS reported on Monday. The epicenter of the quake was at a depth of 15.3 miles (24.7 kilometers), USGS said.
A powerful 8.3 earthquake shook Chile on Wednesday, triggering a tsunami and the evacuation of over 1 million people.
The quake was the sixth-strongest in Chile's recorded history and was felt thousands of kilometers from the center as far away as California.
DETAILS TO FOLLOW