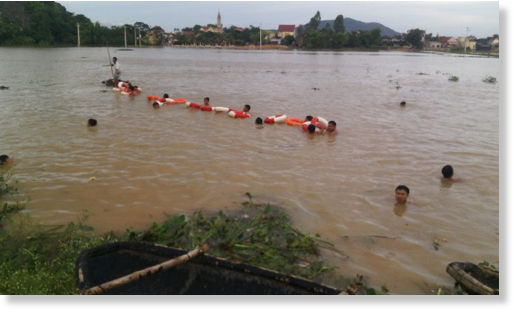 Rescue workers in Nghe An Province are searching for a teenager who was swept away by flash floods on his way home from school on Friday.
Nguyen Van Hoa, chief police of Yen Thanh District, said the high school student was reportedly sitting on a rubber tire with two of his friends, trying to row it along a flooded road.
The water was one meter deep and they were swept away by the strong flows, he said.
Pham Cong Mau is still missing after locals managed to save his friends.
At least five children drowned in Nghe An and the neighboring province of Ha Tinh on Friday, after heavy rain triggered flash floods. Some of the children went for a swim and were not aware of the deadly risks.
Floods also caused landslides, submerged crops and disrupted traffic in some mountainous areas in the provinces.