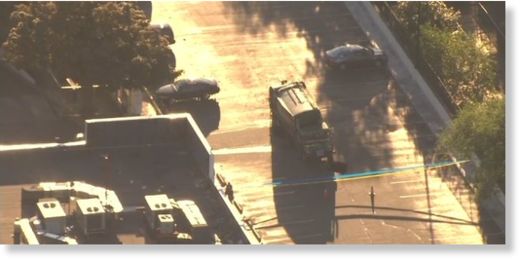 A private sanitation truck is sinking into an elevated parking deck in Flatbush.
The truck began sinking into the structure in the 1600 block of Flatbush Avenue in Brooklyn just after 3 a.m. Tuesday.
The driver was able to get out of the truck as two sections of the parking deck collapsed under the vehicle.
Police closed the parking lot, where there is a strip mall nearby, to evaluate its stability.
A freight line maintained by the Long Island Rail Road that runs under the structure was halted.