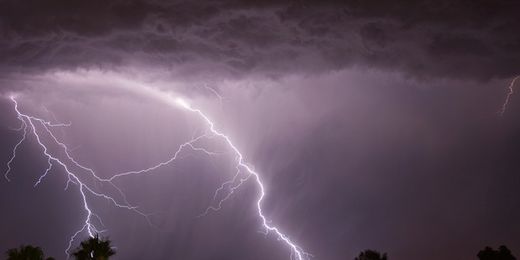 Two women were killed in a lightning strike on a beach in the south-central province of Khanh Hoa on Saturday.
Ngo Thi Phuong Hai, 32, and Pham Thi Ngoc Bich, 36, reportedly came to Cam Ranh Bay to catch snails at around 2:30 p.m. the same day.
Several minutes later, it rained heavily, accompanied by thunder and lightning.
The duo prepared to go back home when a bolt of lightning struck them.
When people found them, they were lying unconsciously on the beach. One was already dead; the another still breathed. She was provided first aid but stopped breathing five minutes later.
Local police said people catching snails in Cam Ranh Bay for a living is a common scene.