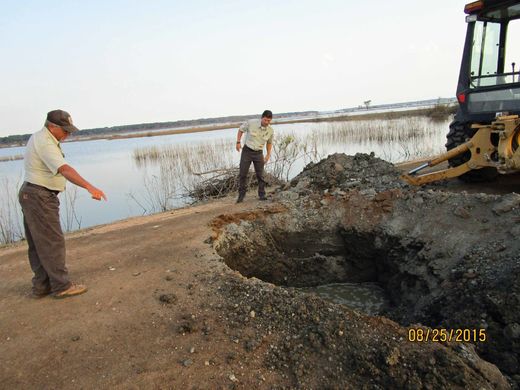 A large sinkhole is stopping traffic through parts of the Hagerman National Wildlife Refuge.
The increased rainfall caused Lake Texoma to spill over into parts of the refuge. Now, that water is receding workers have noticed a large sinkhole has formed.
The sinkhole is on Wildlife drive. Crews have filled in the hole but the road remains blocked off. Refuge Volunteers said filling the hole is only a temporary measure until they're able to find what caused the hole
"Perhaps the pipes for the managed wetlands has collapsed," refuge volunteer, Randy Norris said."Another theory is it could have been associated with the beaver dam here, or just a geological subsidence. They're not entirely sure just yet."
The part of the Wildlife Road that's block off is still accessible by taking another route.
The refuge is open Sunday but will be closed Monday, for Labor Day.