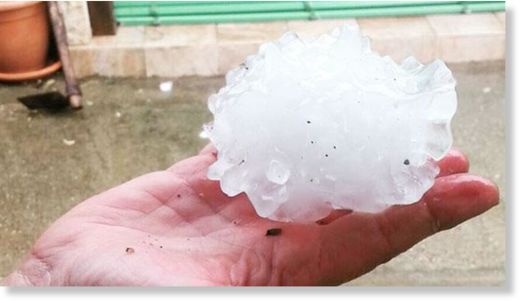 Fist-sized hail and winds in excess of 75mph cause chaos in city of Naples
This incredible footage shows how a terrifying hail of biblical-sized hailstones caused chaos in the Italian city of Naples .
In a scene right out of a disaster movie, the hailstones, some of them as big as fists, smashed windows, injured people and caused traffic chaos as they engulfed entire nighbourhoods. The hail was accompanied by ferocious winds in excess of 75 mph.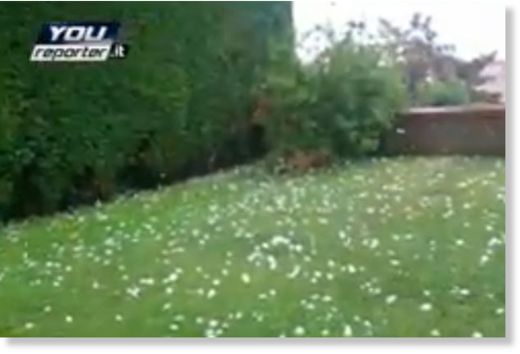 In one scene from the video, the massive hailstones are filmed crashing into the sea by the crew of a boat as they try to navigate their way through the storm.
In other footage, a woman views the damage to her car's rear window after it was smashed to smitherines. Other footage shows the storm cloud looming menacingly over the city.