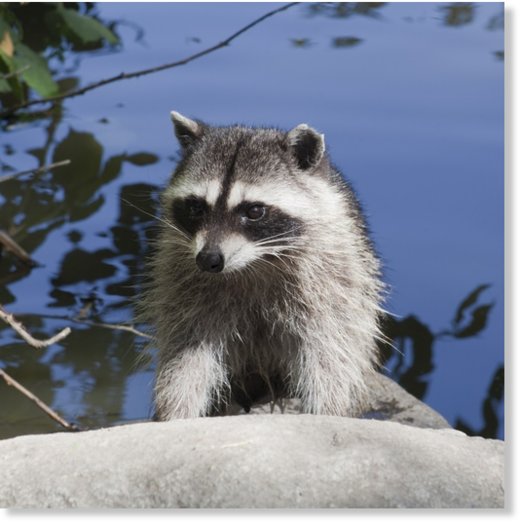 One of the furry raccoons living in Vancouver's West End has an area resident concerned for others — after one attacked him while he was out walking his dog on Davie near Nicola.
"I have a lot of elderly neighbours here. It could have been someone walking with a toddler. I don't know what would have happened if it had been someone different."
Mark Stahl is six feet tall and can handle himself. But when the animal charged and bit him Tuesday morning he lost his footing and fell.
The animal managed another bite as he rolled over to protect his small dog.
"It was just this little raccoon - you don't think of them being a danger - but it was super aggressive and it was an unprovoked attack."
Stahl received a tetanus shot but was told because rabies is so rare outside of bat bites that it's not a concern.
In the past raccoon bites have been very rare but BC Conservation officer Sgt. Todd Hunter says
this year has been different with three incidents so far.
"It was kind of shocking to me as well but we've learned that it has happened so people are going to need to phone us right away - we have some advice to provide them... one - go to a medical professional."
Hunter says the good news is the Center for disease control has said there is no concern of rabies.
He says give as much distance as possible or a barrier between you and an aggressive animal.
But, he says, if you must do, defend yourself.
Hunter says they've found no links between the three attacks this year, so believe it is not just one problem raccoon.