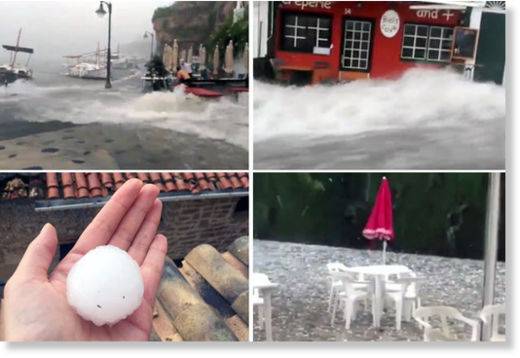 Heavy rain struck the island of Menorca and caused dangerous flooding in the streets.
Tourists had to take refuge in bars and restaurants to avoid being swept away by flash floods as thunderous rain hit the island.
The Spanish region has been decimated by adverse weather in recent days as hailstones the size of eggs rained down on the northern Spanish region of Aragon.
Storms have affected a wide area of the country following weeks of scorching sunshine.
Mahon in Menorca suffered more than 50 litres per square metre of rainfall in the space of a few hours.
San Climent saw 60 litres per square metre while Sant Luis endured 46.
Shocking video footage shows furniture outside one bar being swept away by floods as another shows the stairs in the port of Mahon being turned into a waterfall.
Another clip captures a lightning strike at Menorca airport.
Locals claim around 3,000 lightning strikes hit the island during the course of the storm.
Buildings have beeb declared unsafe while Brit tourists were among 80 holidaymakers evacuated from an apartment building in danger of collapsing in a hotel.
Authorities want to declare the Aragon region of Spain a disaster zone after crops were wiped out by massive hailstones.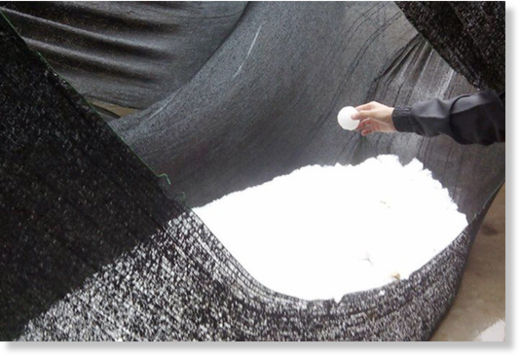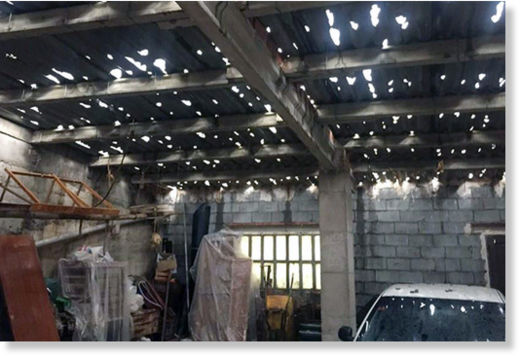 Telephone lines and mobile networks were cut off for hours after the egg-sized stones hit.
Video footage taken in the town of Torre del Compte shows
roofs peppered with holes and car windscreens smashed by the hail.
The giant-sized balls of ice bounced off the ground during the 15 minute downpour.
Dolores Lleonart, the mayor of Torre Del Compte, said: "The storm left extensive damage in its wake. Windows, roofs, cars, everything ended up looking like a sieve.
"We have no mobile coverage and we do not have telephone lines.
"I have been living in this town for 26 years and I have never seen anything like this."