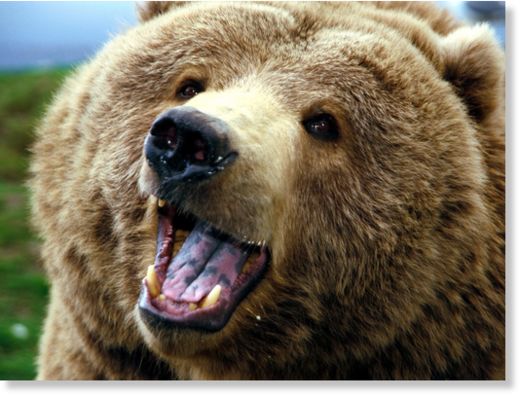 An archery hunter who was attacked by a sow grizzly bear while hunting in the Caribou-Targhee National Forest in the vicinity of Yale Creek near Sawtell Peak Monday was released from the Madison County hospital after walking out under his own power.
The archer sustained injuries to his hand and wrist. He had no broken bones but he did have soft tissue damage. He was treated and received antibiotics and painkillers, according to officials from the Idaho Department of Fish and Game (IDFG).
Mike Adams, 55, of Idaho Falls, reportedly was carrying bear spray but apparently couldn't access it when the attack occurred. He tried to shoot the bear several times with a .44 magnum revolver pistol at point-blank range.
Following the attack, Adams was able to reach his cell phone and was able to dial 911 to call for help.
On Monday afternoon, the IDFG went to the area of the incident to assess the situation and to attempt to determine the condition of the grizzly, who the hunter said had three cubs with her.
"We did have a team out there all afternoon yesterday searching the area. They could not confirm that the bear had actually been hit," said Gregg Losinski, regional conservation educator for Fish and Game. "Not saying that it wasn't [hit], but we couldn't find any sign of blood or a carcass at the scene."
Losinski did reveal that there was a bear's food cache at the scene containing a deer carcass.
"It would lead a bear to defend its position," Losinski said. "It was a matter of surprise or defense."
The attack was likely spurred because the bear did not hear Adams approaching.
"The lay of the land was such that the hunter didn't see the bears and the bears didn't see the hunter. He popped up over the rise and was in fairly close proximity. Those things, along with the possibility with the [nearby] stream running full and making noise to cover his approach, all those things could have led to a situation of surprise."
Losinski said there was no chance of Adams being charged for firing at the bear because he did nothing wrong.
"Any time an animal attacks a person, the person has the right to self defense," Losinski said.
In the case of such incidents involving attacks on humans by wildlife, IDFG has a special cadre of professionals called the WHART Team (Wildlife Human Attack Response Team) trained and equipped to rapidly respond to such situations.
According to Losinski, 90 percent of bear attacks are because of surprise and only 10 percent are predatory. Losinski added a word of advice to those who may be out hunting at this time of year.
"Be smart when you're out there. If possible, hunt in pairs and carry bear spray," Losinski said.