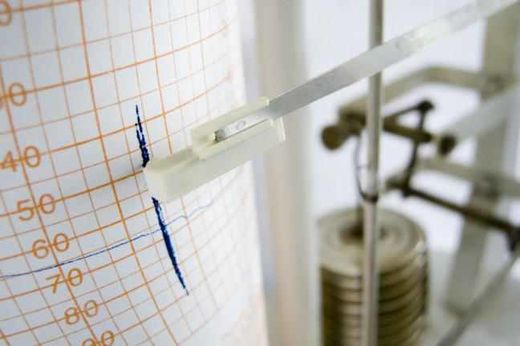 COMPTON, Calif., Aug. 31 (UPI) -- No injuries or major damage was reported Monday after
earthquakes rattled cities in California, Oklahoma and Oregon.
Around noon local time, a 2.9-magnitude earthquake rattled a location
two and a half miles
southwest of Compton, Calif. This report comes after news of a 2.6-magnitude earthquake that struck at 5:11 a.m. local time Sunday along the Hayward Fault in California's East Bay. Local residents reported feeling the quake, which is the
latest in a series of rumbles along the fault scientists said could be precursors to a large temblor coming soon
,
KRON in San Francisco reported
.
The fault hosts movement of approximately a fifth of an inch per year, and it runs from San Pablo Bay in the north to Fremont in the south, passing through cities like Berkeley, Hayward and Oakland. The most recent major earthquake happened in October 1868, when a 6.8-magnitude rumble became one of the most destructive quakes in the state's history, with extensive property loss and 30 deaths. It was superseded in April 1906 when a 7.9-magnitude quake rattled the San Andreas fault.
Meanwhile in Oklahoma, multiple quakes ranging from 2.7 to 3.2 magnitude rattled locations outside Cherokee and Guthrie. The quakes came after
a 3.7-magnitude earthquake
near Edmond on Sunday morning with an epicenter that was about three miles deep.
No injuries or damages were reported after Sunday's shock. The U.S. Geographical Survey said quakes of such magnitude are typically the lowest that can be felt. Damage begins to be a concern at magnitude 4.0 and higher.
So far this year,
Oklahoma has logged 587 earthquakes, with 21 of those being 4.0 magnitude or higher
.
Some experts believe oil and gas activity
is to blame for the increased seismic activity.
Prior to 2009, when hydraulic fracturing operations saw an uptick in the state, Oklahoma had no more than three 3.0-magnitude earthquakes in 18 years.
Meanwhile, four small earthquakes ranging in magnitude from 2.7 to 3.3 were also reported Monday about 42 miles southeast of Lakeview, Ore.