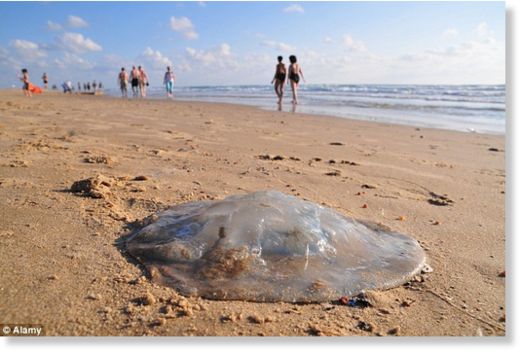 Jellyfish packing a painful sting are invading the beaches of Israel and the eastern Mediterranean despite being native to an ocean thousands of miles away.
Nomad jellyfish, which gather in huge swarms, caused problems earlier this summer, but they are just one of many potentially dangerous species that have invaded the Mediterranean via the Suez Canal.
The silver-cheeked toadfish, an extremely poisonous species which can be deadly to humans, as well as the devil firefish, with its poisonous dorsal spines, have also made their way from the Indian Ocean.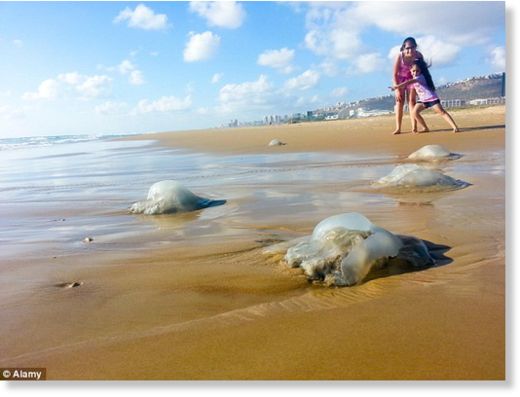 Earlier this month, Egypt unveiled a major expansion of the canal, which links the Red Sea to the Mediterranean and allows vessels to avoid having to sail all the way around Africa.
It has been repeatedly expanded over the years, from an initial length of 102 miles and a depth of 26 feet. The latest expansion brings its length to 120 miles and its depth to 78 feet.
The 1869 inauguration of the canal linking the Red Sea to the Mediterranean was hailed as a leap into the modern age.
However, Oceana, an international organisation focussing on oceans, estimates around 450 Indo-Pacific invasive marine species have entered through the canal since its opening.
They are often noxious, poisonous, or venomous, posing threats to both the Mediterranean marine ecosystems and human health, the organisation claims.