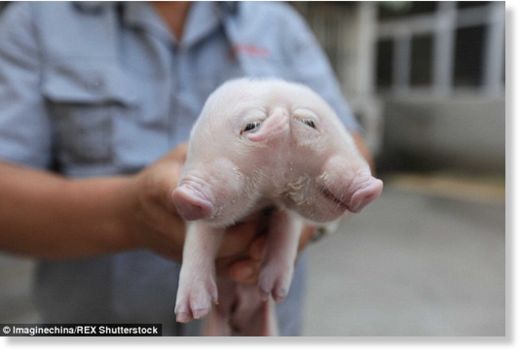 A two-headed piglet abandoned outside a Buddhist temple in China has been adopted by a kind-hearted passerby.
The pig, found outside the temple in Xinkou town, Tianjin, has three ears and is able to eat using both its mouths.
However, the weight of its heads means the poor animal is unable to stand up or walk.
New owner Yang Jinliang feeds the piglet baby formula with a bottle and claims it is able to eat from both its mouths.
The pet owner hopes to receive help from animal experts to keep the pig, which has become a local celebrity in the eastern Chinese town, alive.
In June, another two-headed pig was born in Chongqing, southwest China, but died three days later.