One of the world's most active volcanoes began erupting again on Hawaii's Big Island Thursday morning, sending a thick ribbon of lava from its summit down into the forests nearby.
The lava lake at the summit of Kilauea Volcano, located within Hawaii Volcanoes National Park near the southern end of the island, was still active Friday, according to officials with the U.S. Geological Survey office that monitors the volcano.
The volcano's lava flow posed no threat to surrounding communities at this time, they added, "but [they] are being monitored closely," as some of the lava flows "are marked by smoke plumes where
lava is creeping into the forest
."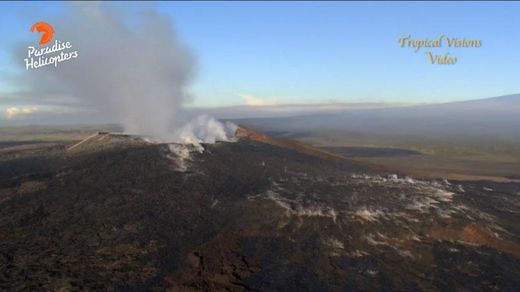 Lava from the volcano had moved about half a mile in less than 24 hours, a witness told Reuters, and was headed toward a subdivision called Eden Roc, where about 450 people live.
Reuters reports that a
magnitude 3.8 earthquake
occurred beneath the volcano on Thursday, and "low levels of seismic activities continue across the volcano," USGS added.