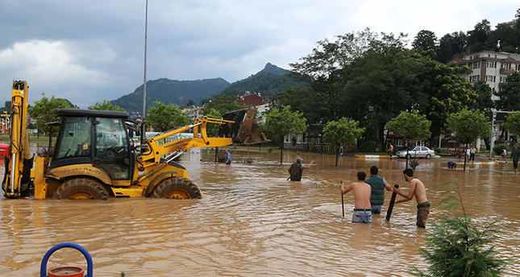 Seven people were killed, 17 were injured and three were lost in floods and mudslides in Turkey's northeastern province of Artvin, the province's governor Kemal Cirit said on Monday.
Kemal Cirit said, one of the lost was a child, and the rescue teams are currently trying to reach the other two.
"Since 12 p.m. today [Monday], our coastal regions, especially Hopa, have received a lot of rain. This terriantial rain has caused mudslides, and 8 people lost their lives in the center of Hopa and its three villages," Cirit had told a private news channel.
But talking at the governorate's press meeting later on the evening, Cirit stated that seven people-not eight- had died in the floods and three had gone missing. The governor also said that 17 people were injured, five of whom were transferred to Rize State hospital.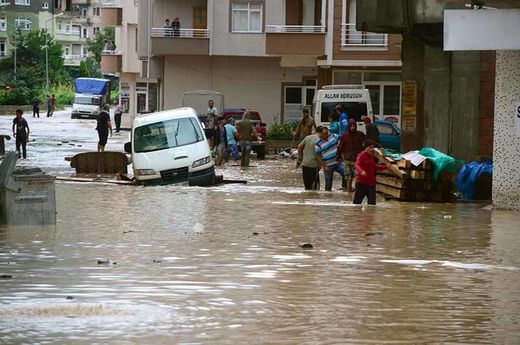 Three people died in a house collapse in central Hopa, whereas three in Yoldere, one in Yeşilköy, and another in Eşmekaya villages in the Hopa district.
The region has received 255 kg of rain per meter square, Cirit said, adding that the relevant meteorologists forecast that the rains will persist through Monday night.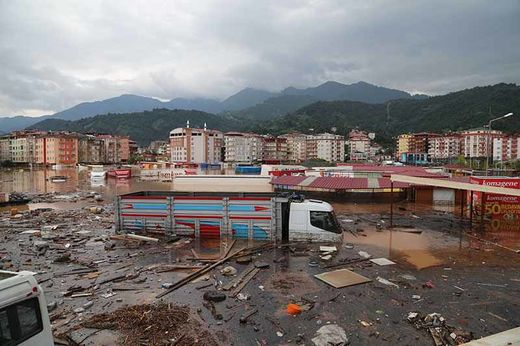 The Disaster and Emergency Management Presidency of Turkey (AFAD) released an official statement following the natural disaster, in which it said, a rescue squad consisting of 10 people have been dispatched to the region from Samsun province.
"All rescue crews in Black Sea region are on alert," AFAD said, adding that a total of 31 AFAD employees are currently working in the region.
Many homes in the region were reported to have remained under water, while the flood also hit a parking space for trucks, with trees and debris damaging nearly 300 vehicles.