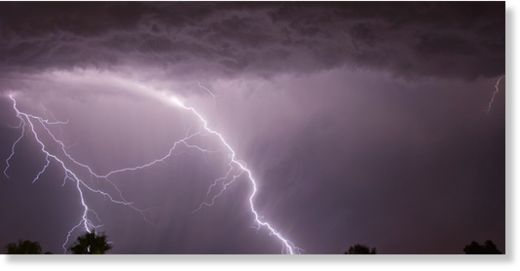 A lightning strike killed six children and their teacher at a school in northwestern Tanzania on Tuesday, nearly two months after lightning storms caused deaths at another school in the area, a senior police official said.
Fatalities during lightning storms are common in northwestern regions of Tanzania during its two rainy seasons, which typically occur in October/November and March/April.
"The school children killed by the lightning strike were aged between seven and nine years old," Ferdinand Mtui, Kigoma regional police chief, told Reuters by telephone.
Mtui said 15 other people, including schoolchildren and teachers, were injured. Another person was killed by lightning at another location in the region on Tuesday, bringing the death toll to eight.
A lightning bolt killed five worshippers gathered at a church for Easter this month in the Geita region, another northwestern Tanzanian town. Some 18 others were injured.
In February, a lightning strike killed a teacher and six children aged between 11 and 14 at another school in the Kigoma region.
Source: Reuters