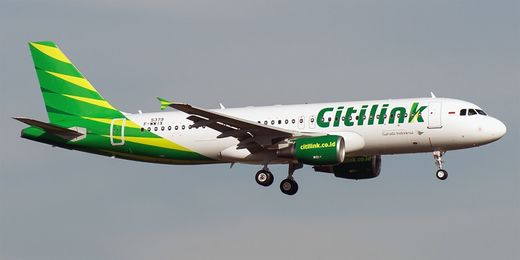 A Citilink plane skidded off a runway in western Indonesia on Sunday, injuring three people and forcing the airport to shut down, according to a transportation ministry official and local media.
The Airbus A320 plane was carrying 174 passengers en route from Jakarta to Padang when it bounced off the runway upon landing, transportation ministry spokesman Julius Barata told Reuters.
"The plane is blocking the runway, so the airport is still closed," Barata added.
Citilink is the budget arm of flag carrier PT Garuda Indonesia Tbk.
Indonesia has a patchy aviation safety record and has seen two major plane crashes in the past year, including an AirAsia flight that went down in the Java Sea, killing all on board.
(Editing by Digby Lidstone)