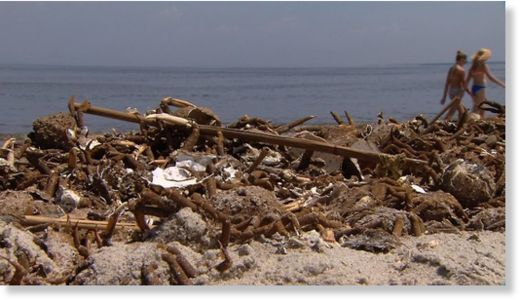 Thousands of dead crabs have washed up at the Bayshore Waterfront Park in the Port Monmouth section of Middletown.
Visitors to the park say the crabs were found all along the coastline, as well as in the water, and that the smell from the crabs baking in the hot sun was unbearable.
"When we were trying to go swimming, they'd come up and hit your legs," says visitor Brooke Zimmerman. "It's gross."
Fishermen tell News 12 New Jersey that the crabs are spider crabs, which are commonly found in the Raritan Bay.
Some of what was found along the coast are the shells shed by crabs during the last full moon, which is a normal process, according to a Monmouth County park ranger.
A spokesperson for the New Jersey Department of Environmental Protection says dead crabs washed up in the area two weeks ago as well.
The department is looking into the cause of the deaths.