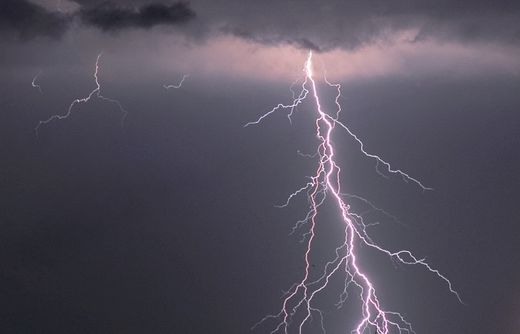 Three women and four children have been killed by lightning during a heavy storm near Guanajuato in central Mexico, local authorities said on Saturday.
All people were members of one family. Two other persons were injured in the lightning strike, but doctors say their condition is stable and their lives are not in danger.
The three unidentified women, aged 19, 32 and 44, were killed in the electrical storm near the town of Mesa Cuata, Guanajuato state in the mountainous Sierra Gordon region as they worked in a field.
The children, who have not been named, were aged three, five, nine and 14 years old.
A 26-year-old woman and another child were also injured when the storm struck, but the state's Department of Public Safety confirmed that their lives were not in danger.
In a separate incident a 51-year-old man was killed by a lightning strike earlier on Friday while he was shepherding animals in the Ocampo municipality.
Additional reporting by Associated Press