Translated from Spanish by sott.net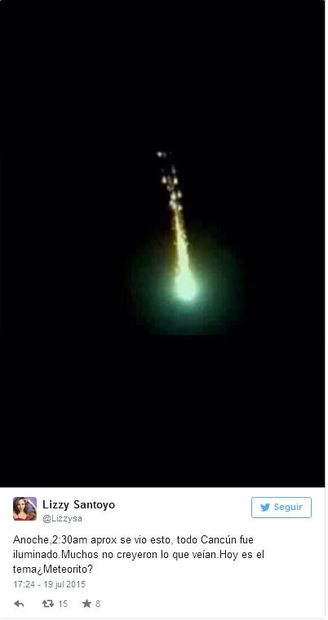 A bright object took social networks by storm last Sunday when Twitter and Facebook shared their experiences of witnessing a bright light streak across the sky at dawn.
According to Tweeters, the sky became inexplicably bright at approximately 2.00 a.m. on Sunday. Some added images to their posts, without specifying whether or not they had been taken during the sighting in question.

Comment: Actually, the Tweets seem quite specific about it. See below.


On Facebook the uncertainly didn't take long either, and posts asking for answers to this phenomenon 'rained' down on discussion groups and pages belonging to retail businesses.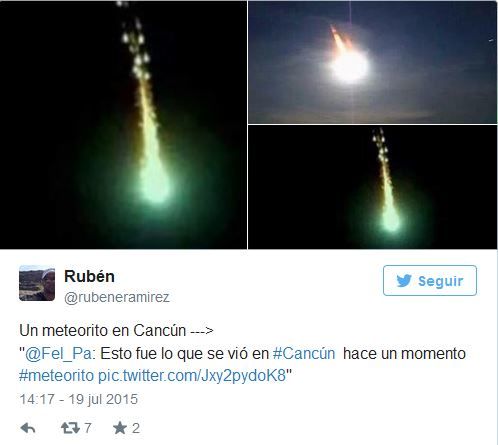 A Precedent
A similar phenomenon occurred on July 2013, when a fireball led to the mobilization of security officials to the 'Playa del Carmen' and Chetumal beaches. At the time, it was also reported in social networks that a light had crossed the sky at 11.00 pm.
Source: Diario El Presente