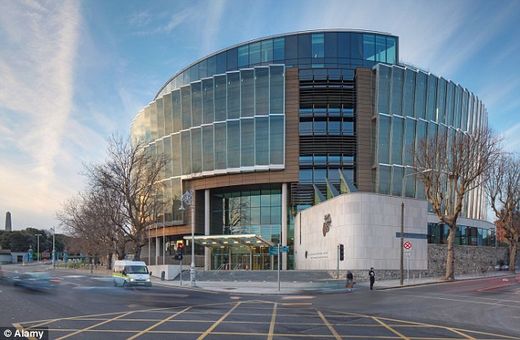 Magnus Meyer Hustveit, 25, admitted repeatedly raping his girlfriend, 28
She confronted him about the attacks and he confessed in a written email
Said: 'Now I've written this, you can have me prosecuted. I hope you won't'
Victim suffered anxiety, eating disorder and attempted to commit suicide
But Irish judge suspended the rapist's sentence and praised his honesty, adding: 'In truth this case comes here today out of his own mouth'
A Norwegian man has avoided a prison sentence despite admitting to repeatedly raping his sleeping girlfriend while he was living in Ireland. On trial at Dublin Central Criminal Court, Magnus Meyer Hustveit, 25, from Sandvika, confessed to sexually assaulting the 28-year-old Irishwoman up to 10 times over the course of a year.
After one episode the victim woke up and confronted him, prompting Hustveit to write an email for her to use as evidence against him.
Despite the victim revealing that the attacks had caused her to develop anxiety issues and an eating disorder, as well as leading her to attempt suicide, the Irish judge decided not to jail Hustveit.

Justice Patrick McCarthy said that it was 'important' to take into consideration that Hustveit had confessed to the crime from the first confrontation, adding that without the confession a prosecution would have been impossible. He also pointed out that in his email to his then girlfriend, Hustveit had actually encouraged her to prosecute him
.
'In truth this case comes here today out of his own mouth,' he said before suspending the sentence.
During the trial the victim described how Hustveit had admitted raping her in early 2012 - just a few months after the couple moved in together.
The victim, who is described as a deep sleeper, told of waking up to find herself covered in semen. Upon asking Hustveit what happened, he is said to have immediately admitted to raping her.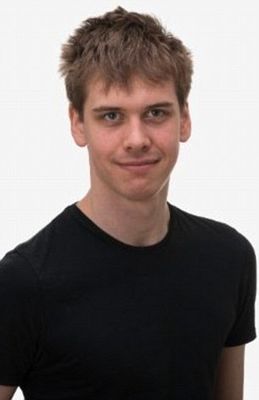 Despite her horror over the incident, the couple continued to live together.
But several weeks later the victim woke in the middle of the night to find Hustveit penetrating her while watching pornography on his computer
.
Several months later Hustveit wrote his email to his by then ex-girlfriend confessing to using her body for his sexual 'gratification' - although he attempted to shift the blame on to the victim by claiming he had only done so because she had not allowed him to watch pornography.
According to the
Irish Mirror
, the email read: 'It is really difficult. I did it for short term gratification. I convinced myself it was a victimless crime because you were asleep.'
'I didn't want to hurt you...I used the fact I wasn't allowed watch porn or masturbate as an excuse.'
'Now I've written this, you can have me prosecuted. I hope you won't,' he said.
Having subsequently moved back to Norway, Hustveit flew to Dublin for the trial, where he pleaded guilty to one count of rape and one count of sexual assault.
Rape Crisis Network Ireland called on the Irish public prosecutor to appeal the verdict to ensure that Hustveit serves time in jail. 'We are very surprised considering the severity of the crimes that he committed,' Clíona Saidléar, RCNI's acting executive director, said.