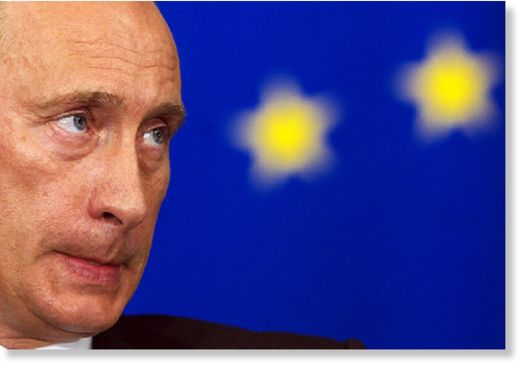 The president reminded reporters that it is NATO that is inching closer to Russian territory, while Russia hasn't moved anywhere
Russian President Vladimir Putin has vowed that the country would be forced to direct its military might at anyone who might threaten it, as tensions with the Western powers refuse to subside.
Russia has been increasingly at odds with the West over the crisis in the Ukraine, which has seen a large part of its eastern territory taken over by separatist forces demanding independence from Kiev,
TASS
reported.
"We will be forced to aim our armed forces ... at those territories from where the threat comes," said Mr. Putin at a press conference following talks with Finnish President Sauli Niinisto in Moscow.
Mr. Putin once again raised the issue of NATO's long-running attempt to build a missile defence system in Europe, perilously close to Russian borders. Moscow has long opposed NATO's plan, saying that it could upset the balance of power in the region. Earlier this week, Mr. Putin sparked surprise in the West when he announced Russia would add 40 newly-developed intercontinental ballistic missiles to its nuclear arsenal later this year - missile which Russia claims can penetrate any modern defence system.
"It is NATO that is moving towards our border and we aren't moving anywhere,"

Mr. Putin reminded reporters.
Mr. Putin's comments come after NATO Secretary General Jens Stoltenberg accused Moscow of "saber rattling" over its decision to increase its nuclear arsenal.
At the press conference, Mr. Putin had a few words of advice for his Finnish counterpart, saying that the best way for Finland to guarantee its security would be to maintain its neutral status.
With regard to the ongoing Ukraine conflict, the Russian leader repeated an earlier demand that Kiev repay a $3 billion loan made to the country under former President Viktor Yanukovych as part of a "bailout bond". Mr. Putin reminded Ukraine that Russia retains the right to demand early repayment of those funds, but hasn't yet done so because of the struggling Ukrainian economy.
When asked about the "Minsk II agreement", a package of measures designed to alleviate the ongoing Ukrainian conflict agreed upon by the leaders of Ukraine, Russia, France, and Germany, the President described the deal as "fair and balanced", saying Russia would not have signed it if it didn't agree with its contents.