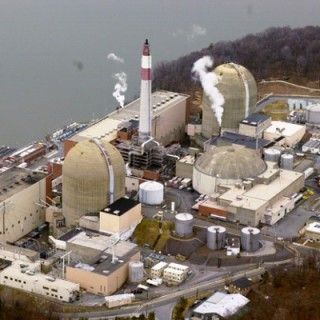 BUCHANAN, N.Y. (AP) -
A reactor at a suburban New York nuclear power plant was shut down following an electrical disturbance at a switch yard outside the plant.
Plant owner Entergy Nuclear said Indian Point 3 was shut down at 7:20 p.m. Monday. They said the unit's main electrical generator automatically shut down as a protective measure.
The company said there was no release of radioactivity and no threat to the safety of workers or the public.
The cause of the electrical disturbance was not immediately known.
Last month, the reactor was shut down during a transformer fire.
The other reactor on the site was unaffected. Together the reactors generate about a quarter of the power used in New York City and Westchester County.
The facility is about 30 miles north of midtown Manhattan.
By Associated Press