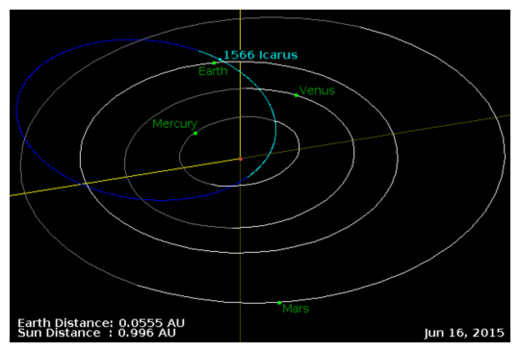 Asteroid Icarus, which stretches more than half a mile long, will pass within "close-range" to the earth on Tuesday.
The asteroid will make its closest approach to Earth on Tuesday, passing within five million miles.
Though the asteroid will be in close proximity, it will be too dim to be seen through everyday backyard telescopes.
For those hoping to catch a glimpse of the space rock,
Slooh will run a live broadcast
from the Canary Islands starting at 5 p.m. EDT.