The poorest 30 percent of U.K. households will bear the costs of two thirds of proposed cuts to the child tax credit, according to new research.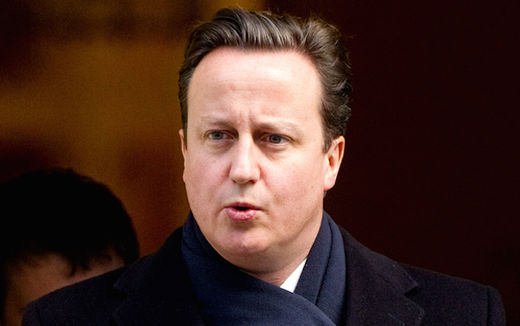 The poorest families in the United Kingdom will be forced to bear the brunt of the government's newest austerity measures, according to research released Sunday.
Prime Minister David Cameron has vowed to slash £12 billion (US$18.8 billion) in welfare spending by 2018, with at least £5 billion (US$7.8 billion) in savings coming from the child tax credit (CTC). Cuts to the CTC will "
weigh very heavily on low-income families
,"
while barely touching the rich
, according to David Finch, senior economic analyst at the Resolution Foundation think tank.
According to research from the think tank, a working family with two children would be expected to lose up to £1,690 (US$2,619) a year due to the cutback. "Almost two-thirds of the £5 billion cut would be borne by the poorest 30 percent of households. In contrast,
the most affluent 40 percent of households would remain almost completely unscathed
(bearing just 1 percent of the cut)," Finch said. The foundation's chief executive, Gavin Kelly, warned the cutback would likely result in "sharply" rising childhood poverty.
"The government is clearly grappling with its pre-election commitment to cut £12 billion from the welfare budget. If it did decide to take £5 billion out of child tax credits as a central part of this effort, it would concentrate the pain of fiscal consolidation on the poorest families - both working and non-working - in the U.K.," Kelly said, according to the British newspaper the
Guardian
. Despite a wave of protests against welfare cutbacks such as the planned gutting of the CTC, Cameron has argued austerity is needed to reduce the U.K.'s public deficit.
However, rather than reduce the government's deficit, all austerity has achieved is to transfer wealth from the U.K.'s poor to the rich, according to a landmark 2014 study by the London School of Economics.
Children from poor families have already been the hardest hit by years of austerity
, according to a report released in March by Britain's Joint Committee on Human Rights. "Certain categories of children may have been protected from the worst impacts of austerity, but other groups - in particular migrant children, whether unaccompanied or not, and children in low-income families - have been hit by cuts in benefits and in the provision of services," the commission warned.