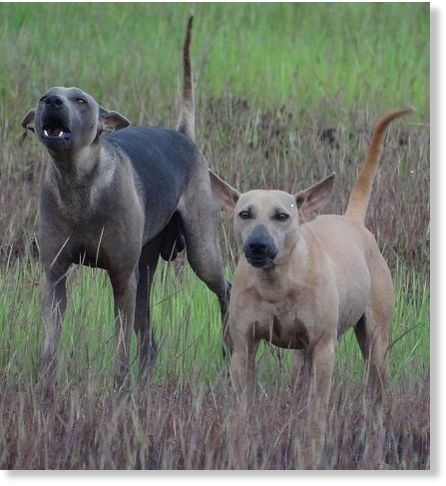 As many as
23 cases of dog bites were reported in the district on Saturday, fuelling concerns over the increasing instances of canine attacks that stood at 273 in June.
District animal health officer, Dr Razia Konthalam allayed fears and said that all dog bites won't cause rabies. "It is not true that dogs bite only when they are rabid. Stray dogs that feed on meat waste tend to be ferocious and are likely to attack people," she said, adding that rabid dogs die within 10 days.
Veterinary surgeon for Kochi corporation, Dr Kishore Kumar KJ - who is one of the principal investigators of the local body's Animal Birth Control programme - said: "What we need is an effective waste management plan, merely sterilizing animals alone won't help matters."
He added that killing animals is the most unscientific and unacceptable method. "People should understand that when they kill dogs in a particular territory, the ones that replace the dead tend to be more aggressive and dangerous," he said, adding that the animal birth control (ABC) programme will help bring down the number of strays in the city in a span of two years. So far, 62 dogs have been sterilized at the corporation's multispecialty veterinary clinic in Brahmapuram since May 28.
"Irresponsible dumping of waste, especially meat waste, is the main cause of swelling dog population. In such areas, waste collection points and open meat stalls attract dogs by the dozen," he said. Areas that are vulnerable include Edakochi, Fort Kochi, Mattancherry, Kaloor stadium, Manapattiparambu, railways station, etc.
The corporation official claimed that the number of abandoned pets is increasing. "Once pets fall sick, they are abandoned. Such dogs, especially pedigree breeds, tend to attack strangers" said Dr Kishore Kumar, adding that the corporation's licensing and Microchipping project is expected to take off in two months.
"Once dogs are microchipped, we will be able to track owners and slap a penalty," he said. The district panchayat too is gearing up to launch their multispecialty veterinary clinic at Avoli. "The main aim would be to implement the ABC programme," said secretary of the district panchayat KK Abdul Rasheed.
District medical officer Dr Jayasree V said that 20 to 25 cases were reported in Ernakulam each day over the past two years.
"Not all cases are serious, we know this is a major matter. Sterilizing strays alone will not help. The problems of waste disposal needs to be addressed properly," she said adding that the intra-dermal rabies vaccination (IDRV) and Equirab are available in all hospitals now.