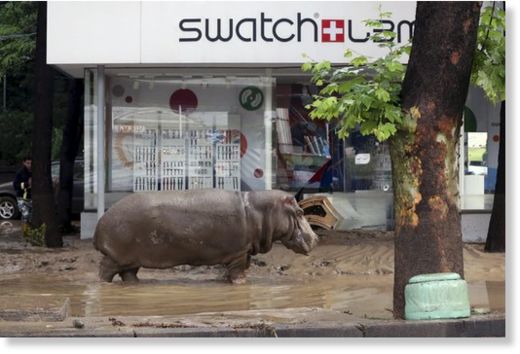 Residents of Georgia's capital city have been warned to stay inside as tigers, lions, bears and hippos roam the streets after heavy flooding destroyed their zoo enclosures.
At least five people have died and several are missing after heavy rainfall overnight turned the Vere River flowing through Tbilisi into a torrent that swept away dozens of cars and even buildings.
Three zoo workers were among those reported dead, but it was unclear how they died, the Associated Press reported.
Tbilisi Zoo said this morning that an escaped hippopotamus was cornered in one of the city's main squares and subdued with a tranquiliser gun.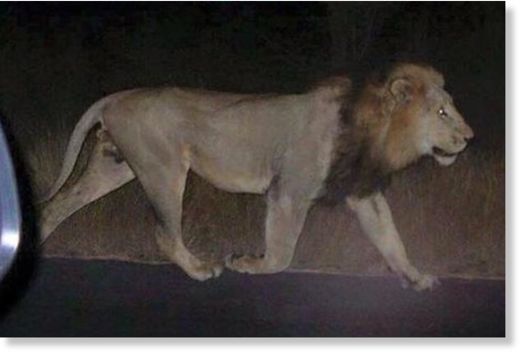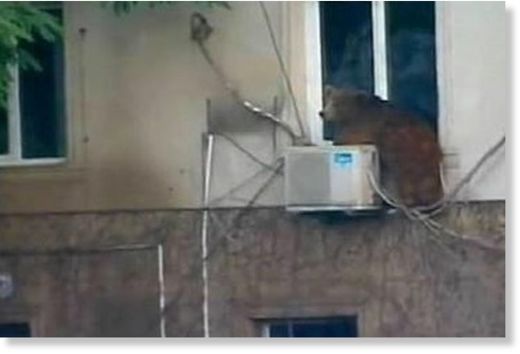 Some other animals also were seized, but it remains unclear how many are actually on the loose.
Residents have been told to stay indoors except in an emergency, but many have ventured outside to see the spectacle.