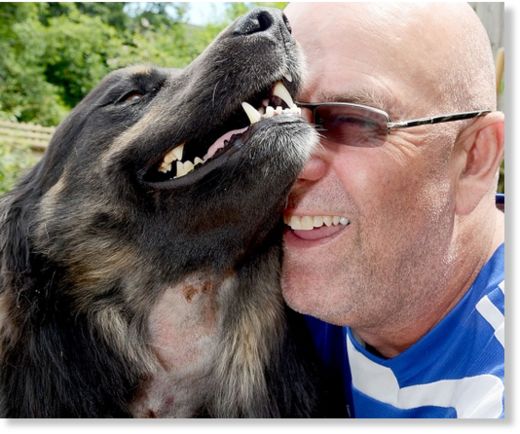 One dog is injured and another dead after two separate cougar attacks in Maple Ridge this week.
The first incident happened at a popular Maple Ridge hiking area Sunday evening.
According to Andrew Dodge, he was hiking with his dog Tula - a three-year-old shepherd-husky-cross - in the Malcolm Knapp UBC Research Forest reserve, between Mike Lake and the Incline Trail, next to Golden Ears Provincial Park, when Tula ran ahead of him. All of a sudden, Dodge "heard a big fight and lots of yelping."
Running as quickly as he could in the direction of the sound, and shouting Tula's name, Dodge managed to find her coming out of the trees "very distressed" and hurt.
"She took off back down the trail and I ran after her until we reached the car park at Mike Lake," he said.
It was there that Dodge noticed Tula "had been bleeding in the neck area."
"She was very weak but made it back to the car where I took her to the emergency animal hospital in Langley."
It was determined that Tula's wounds were caused by a cougar attack, and Dodge said he notified a conservation officer of the incident.
"They said they would pass on the message to the rangers in that area," he added.
For now, Dodge is just happy that Tula survived the ordeal, but he'd like to warn other owners to be wary of their surroundings.
"I am very thankful she is alive," Dodge said. "We hike that trail on a regular basis and have never come across any wildlife in over a year."
Unfortunately, a second, separate cougar and dog encounter early Wednesday morning, did not turn out so well.
A homeowner on Marc Road - close to the Malcolm Knapp Forest - awoke at 4 a.m. to hear his black lab barking and screaming in the backyard, according to police.
It appears the dog was then dragged into the woods.
Both Ridge Meadows RCMP and a local conservation officer attended the scene.
"When RCMP arrived, they did see the cougar, and I believe a shot was fired, but there wasn't a hit," said Conservation Officer James Kelly.
"When I arrived, we searched the bush for it," he said.
After tracking it for awhile, one of the search members did see it, "had a good sightline, and was able to take the shot and kill the cougar."
It was confirmed it was the same cougar that had dragged the dog from the owner's property and out of the yard, due to the close proximity to where the deceased dog was found.
The fact that the dog was taken from the backyard makes this case "a little more unusual," said Kelly.
Kelly said it's impossible to say for sure if the same cougar is responsible for the two attacks
, but said that could be very well be the case.
"I can say, 'as the crow flies' from this location to where the other incident took place, is about four kilometres, which is definitely within a cougar's travelling distance,
" he said.
The cougar was a skinny, "but not emaciated" female.
With the cougar dead, no official warnings are being issued, but due care is always recommended when in wildlife habitat, Kelly said.