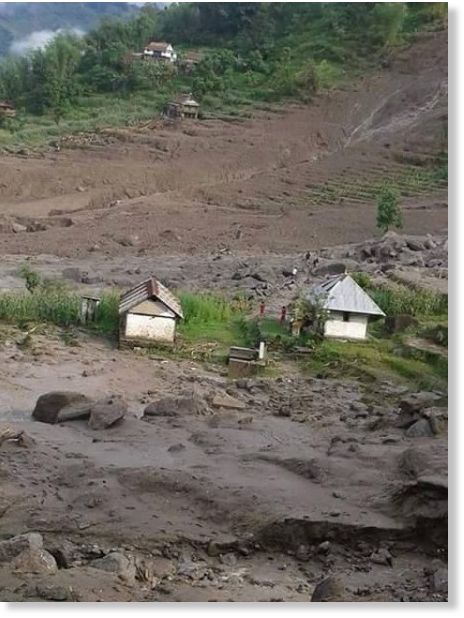 The death toll from the landslide triggered by incessant rainfall in Taplejung has reached 53. As many as 12 people have sustained injury while some others have gone missing.
The landslides were triggered by rain in the areas, it is learnt.
Of the dead, only five including Chameli Limbu and Manamaya Limbu of Lingtepa, Devendra Liwang of Liwang, Sabin Maden and Basant BK of Khokling have been identified so far, according to District Police Office, Taplejung.
The entire area of Liwang, Thokling, Thinglabu and Lingket VDCs have been reportedly severely hit by the mudslip triggered by rainfall. The number of casualties may rise as some locals are yet to come into contact. Some wards of Khalung and Khokling VDCs have also been affected.
Likewise, more than two dozen houses in the six VDCs are reported to have been washed away by the landslide.
Continuous rain and flash floods in the streams have hampered rescue efforts, police said. A helicopter of Nepali Army from Kathmandu has not been able to reach the affected site due to bad weather.
Locals with the help of police are involved in the rescue work in the ground.
The landslide in Myankha of the district last night has also obstructed the Mechi highway.