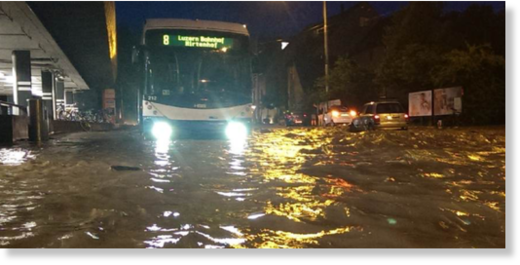 Rain and thunderstorms over central parts of Switzerland late on Sunday, 07 June 2015, caused flash flooding in several cities and the deaths of two people in a village in Lucerne canton.
Zurich and Bern, as well as Lucerne, were all affected. Schweizer Radio und Fernsehen (SRF) the Swiss broadcaster, reported the deaths of the 2 victims - a mother and daughter - earlier today. Reports say that the victims died in the basement of their home in Dierikon, in the canton of Lucerne. Swiss police say that the force and speed of the floods took the victims by surprise.
Swiss police also said that the floods and storms caused severe damage in the municipalities of Lucerne, Sörenberg, Adligenswil, Udligenswil, as well as Dierikon. Flooded streets were also reported in Bern and Zurich earlier today, where emergency crews responded to 100s of call outs. The heavy rain, which followed a period of high temperatures in the country, also caused landslides which have blocked several roads.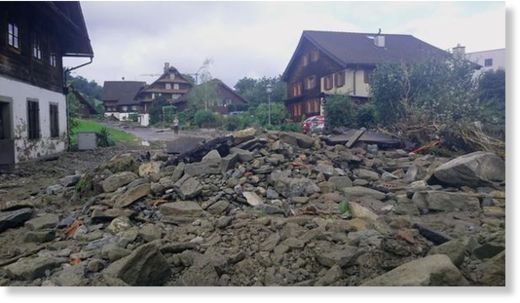 Storms Forecast for Switzerland and Italy
MeteoSwiss are forecasting more rain and thunderstorms over the next 24 hours.
Further south, orange level storm warnings have been issued for wide areas of Italy for the next 24 hours at least.