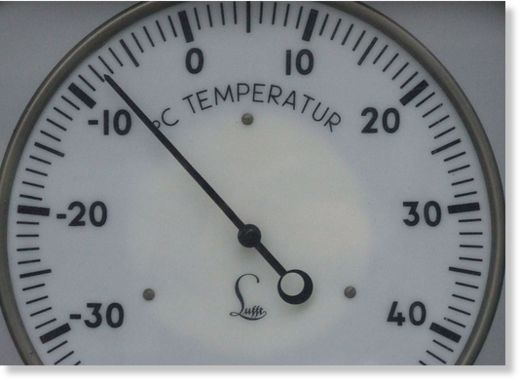 Saturday night was a record cold night for both Twente and Eindhoven. But despite this brief bout of cold, warmer weather is expected for later this week.
Twente measured -2.2 degrees on Saturday night,
the
Gelderlander
reports. The measurement was done at 10 centimeter height from the ground. According to the newspaper, the cold weather can partly be attributed to the cool sea air from the Northwest.
Eindhoven measured 0.2 degrees overnight on Saturday, also a record for this time of year. "For this time of year this is very exceptional",
Dana Woei of Weerplaza said.
These cold records follow an extremely hot day on Friday, when temperatures reached above 30 degrees in some places in the Netherlands. Temperatures dropped again on Saturday, with some places not even reaching 20 degrees for maximum temperature.
The next few days are expected to be cloudy and cool, but the warm weather should return later this week, the Telegraaf reports. On Wednesday and Thursday temperatures are expected to rise to between 20 and 25 degrees, with an even warmer day on Friday. The weather will be cooler again over the weekend, with showers and thunderstorms expected.