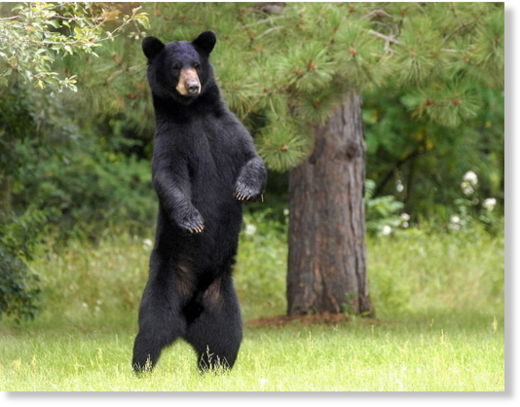 A black bear attacked a 55-year-old man Monday afternoon in the Lincoln National Forest east of Capitan, the New Mexico Department of Game and Fish said Tuesday.
The man was searching for antler sheds in thick brush when he surprised the bear,
which then charged at him. The man received deep scratches to his chest and a bite to a leg before the bear ran off into the woods,
the Department of Game and Fish said in a news release.
The injured man used a two-way radio to call his search partner, officials said. The two walked to their vehicle and drove to the Lincoln County Medical Center in Ruidoso. The man was treated at the hospital and released.
The attack occurred near the Baca Campground off Forest Service Road 57, officials said. On Tuesday, Game and Fish officers were looking for the bear so it can be tested for rabies.