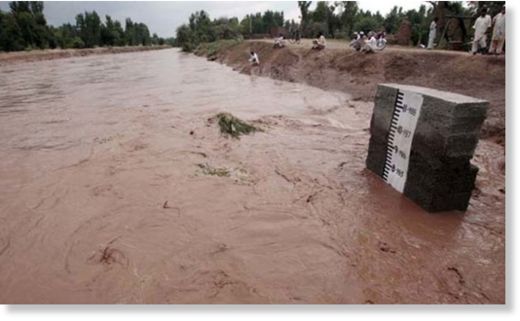 At least 13 bodies were recovered in Khuzdar district's Sarona area near Shah Noorani on Thursday, after 20 people were washed away in a flash flood caused by torrential rains.
Around 20 people were traveling in vehicle which was washed away in the floods caused by heavy rains that started in Balochistan on Wednesday night.
Balochistan government spokesperson confirmed that 13 bodies were recovered and a rescue operation under the local administration and Frontier Corps (FC) is underway.
Prime Minister Nawaz Sharif expressed grief and sorrow over the deaths caused by the torrential rains. He directed the local and provincial governments to speed up relief efforts and try to save as many lives as possible.
Chief Minister Balochistan Dr Abdul Malik Baloch also took notice of the incident.