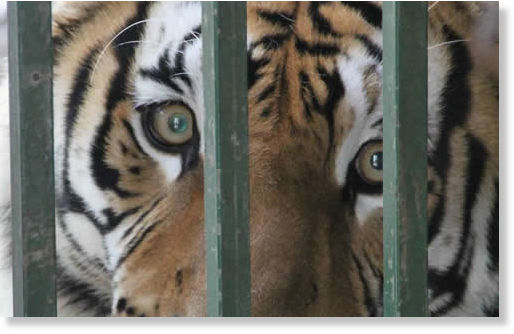 An Indonesian animal keeper died after he was attacked by a caged tiger at a resort here this afternoon.
In the 2 pm incident,
the tiger which the man had been taking care of for the past eight years, suddenly attacked him when he entered the cage to feed it.
Alor Gajah district police chief Supt Muhammad Ismail Muhammad Yusuf said the 34-year-old victim was rushed to Tampin Hospital for treatment but he died shortly after.
Melaka Wildlife and National Parks Department (Perhilitan) director, Noorzakiahanum Mohd Noh said the department was investigating on the incident.
"Perlihitan is also observing the condition of the tiger to determine why it attacked the caretaker," she told reporters here today.
Meanwhile, the resort in a statement said the resort's medical team gave medical assistance to the victim before he was rushed to the hospital.
"This is an extremely rare incident and the victim's family has been notified. The other keepers have not yet determined the cause of the attack," the resort said.
The statement also said the resort was monitoring the behaviour of the animal.
Source: Bernama