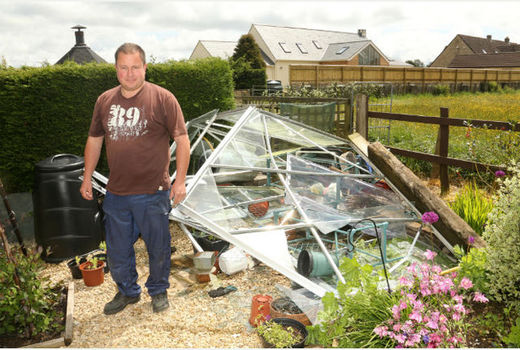 Freak weather struck one man's home in Binegar this afternoon, causing thousands of pounds of damage in minutes.
Mark Davis, 43, told dailymail.co.uk a mini-tornado was responsible for terribly damaging his home today.
The wind damaged his roof, garage and greenhouse.
Mr Davis told the
Daily Mail:
"'I've never seen anything like it. It made a deafening noise. I thought it was thunder and lightning to start with.
"The sky went very dark and it started pouring with rain. Some of my neighbours took cover indoors as debris was flying everywhere.
"It only lasted for about two minutes and appeared to be very localised. I would estimate the damage to my property to be around £2,000."
A cyclone was spotted by reader Anthony Lye near North Petherton on May 14.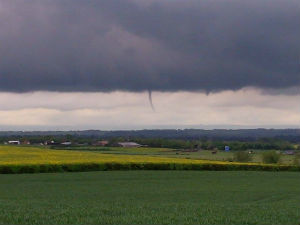 Wind warnings were in effect today in the South West, but not in Somerset.
Tomorrow the Met Office forecasts a cloudy day, worsening as the evening progresses with rain.