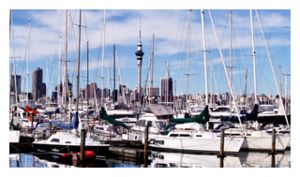 A mysterious loud explosion has stumped residents of Auckland's central suburbs as to what it could be.
The banging was reportedly heard on Saturday around 11.30pm.
Police say they had no reports of anything that may have caused such an explosion, other than fireworks being let off.
The noise was heard in the Mt Albert, Mt Roskill and Three Kings area - as well as far away as Waterview to the west and Papakura to the south.
Resident Ash Ball said there was a massive explosion which woke up the neighbourhood. "It shook our house and woke us up with a hell of a fright."
But some residents are convinced something more untoward is going on.
One person tweeted that it sounded like a bomb exploding while another emailed to Stuff declaring it to have been a sonic boom.
In June last year, a series of mysterious "explosions" were reported across west and north Auckland leaving police mystified then as well.
Those explosions turned out to be Defence Force
training exercises
at the Kaipara Bomb Range.